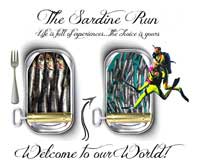 Sharks, dolphins, and endless streams of sardines!
Baitballs swirling in some of the most beautiful coastline in Southern Africa!

Central African Republic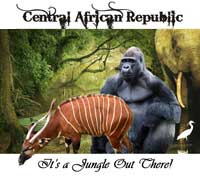 Bongo, Picathartes, Lowland Gorillas, Forest Elephant
& Goliath Tiger Fish in Rainforest Jungle.
An experience you will never forget!

Lemurs and assorted creatures that defy description!
A world of its' own in 3 different climate zones.
Rare, breathtaking beauty not to found anywhere else!
Gorongoza National Park, Mozambique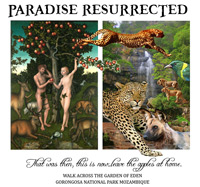 Northern Mozambique - The Garden of Eden!
A walking tour through the Great Rift Valley and ascent of Mount Gorongoza.
A conservation resurrection success!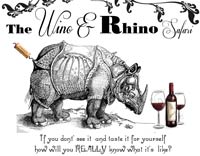 A one-of-a-kind Conservation Experience which includes excellent wines, knowledgeable wine makers and very close encounters with Rhino through Kruger National Park
and Swaziland.

A monumental adventure tracking the world's largest land mammal on foot, by canoe, by boat and by vehicle, through the breathtaking wild-lands of Botswana.